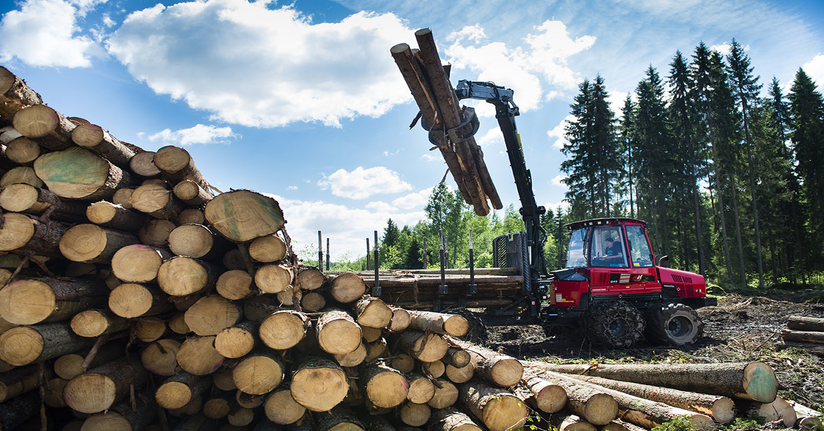 Users can Upgrade to 4.3 Now
Trimble Forestry is pleased to announce that it has released a new version, 4.3, of its popular Land Resource Manager (LRM 4.3) software. LRM 4.3.0 is the fourth in a series of releases to support workflows that allow LRM content to be accessed and managed via all popular web browsers and mobile devices. 
With LRM 4.3 users can create, update, and read LRM content, including data and maps, from both their desktops and any web-enabled devices.  LRM Web focuses on map editing capabilities and making the experience more intuitive with an improved user-interface.
"Today's release is another step forward in our on-going initiative to expand access to the key functions of LRM from any place and any device," said Kevin Toohill, Trimble Forestry's General Manager. 
LRM is a cornerstone of the CFForest product portfolio, part of Trimble's Connect Forest™.  Our Connected Forest™ solutions are designed to improve productivity and streamline all forestry operations. The portfolio provides solutions to manage the full raw-materials cycle:  planning, planting, growing, harvesting, transportation, and processing. 
Detailed release notes and download links are available within the "What's New" section of LRM.  For additional support or questions, please email  LRMsupport@trimble.com or call 1-888-443-4241.
 About LRM (Land Resource Manager):  
Land Resource Manager (LRM) is a  configurable and spatially-enabled platform that manages both land and forest assets and activities.  LRM can be deployed as a desktop, web, or mobile application and leverages the power of ESRI technology.
About Trimble's Forestry Division 
Trimble's Forestry Division offers SaaS and enterprise software to improve the productivity and sustainability of the world's most recognized integrated forest product companies, forest managers, conservation organizations, government departments, finished product manufacturers, and the partners that connect the global forest supply chain. Trimble's Connected Forest™ solutions manage the full raw materials lifecycle of planning, planting, growing, harvesting, transporting, and processing. For more information, visit forestry.trimble.com.
About Trimble 
Trimble is transforming the way the world works by delivering products and services that connect the physical and digital worlds. Core technologies in positioning, modeling, connectivity and data analytics enable customers to improve productivity, quality, safety, and sustainability. From purpose-built products to enterprise lifecycle solutions, Trimble software, hardware, and services are transforming industries such as agriculture, construction, geospatial and transportation, and logistics. For more information about Trimble (NASDAQ:TRMB), visit:  www.trimble.com.