AKD Softwoods Selects Trimble Forestry's LIMS and CFX Solutions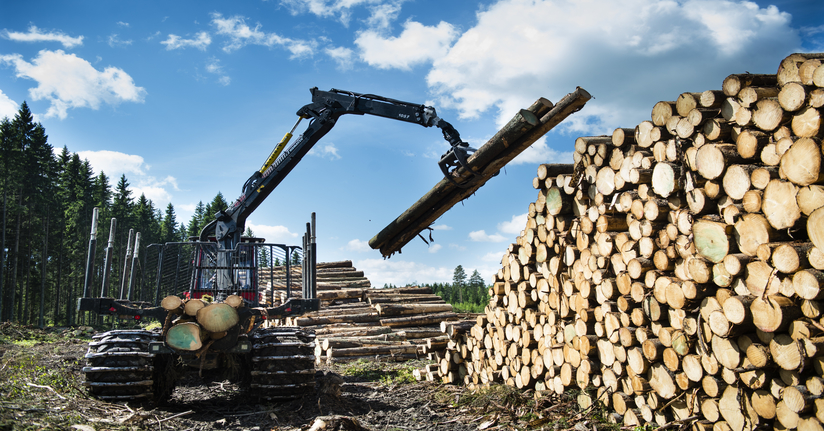 AKD Softwoods, an integrated forestry and timber process company based in Colac, Victoria in Australia has selected Trimble Forestry's Log Inventory & Management System (LIMS) to manage its extensive forestry operations across Victoria, New South Wales, and Queensland. AKD Softwoods will also use Trimble's Connected Forest Xchange (CFX) to allow log load and scale information to be viewed on mobile phones, tablets, or via a web browser, providing visibility into key metrics and improved timber security throughout AKD's integrated businesses and supply chain partners.
"Introducing Trimble Forestry's cloud-based log accounting system, LIMS, is consistent with AKD's commitment to leveraging polished and proven technology in an increasingly complex and exciting industry," said Karen Johns, Forestry Solutions Analyst, AKD Softwoods.
LIMS and CFX are part of Trimble Forestry's Connected Forest Business portfolio. Implementing both solutions will allow AKD to have end-to-end visibility into its supply chain. LIMS will manage the settlement process for accounts payable and receivable transactions. Together the solutions will provide faster settlements, greater timber security, and a more efficient operation.
LIMS provides management control over all phases of timberland, woodland, yard, and mill operations. It combines the features of a log or timber accounting system with features for silviculture, harvesting, contractor payables, wood or fiber procurement, wood trading or sales, consumption, and comprehensive reporting and planning. CFX aggregates fiber supply data in easy-to-view and share dashboards, enabling better supply chain coordination and efficiency.
To learn more about Trimble's Connected Forest™ solutions, visit forestry.trimble.com, email forestrysales@trimble.com or call Rotorua, New Zealand at +64 7348 0308.
About AKD
AKD Softwoods, founded in 1955, is an integrated forestry and timber processing company, with its headquarters based in Colac, Victoria. Supported by more than 1000 employees, AKD is an innovative and progressive company focused on building a sustainable and internationally competitive business. AKD Softwards vertically-integrated operations include a 9,000 ha radiata pine estate, six large-scale sawmills across Victoria, New South Wales, and Queensland, three post and preservation businesses, export operations from multiple locations, and its own transport fleet.
About Trimble's Forestry Division
Trimble's Forestry Division offers SaaS and enterprise software to improve the productivity and sustainability of the world's most recognized integrated forest product companies, forest managers, conservation organizations, government departments, finished product manufacturers, and the partners that connect the global forest supply chain. Trimble's Connected Forest™ solutions manage the full raw materials lifecycle of planning, planting, growing, harvesting, transporting, and processing. For more information, visit forestry.trimble.com.
About Trimble
Trimble is transforming the way the world works by delivering products and services that connect the physical and digital worlds. Core technologies in positioning, modeling, connectivity, and data analytics enable customers to improve productivity, quality, safety, and sustainability. From purpose-built products to enterprise lifecycle solutions, Trimble software, hardware, and services are transforming industries such as agriculture, construction, geospatial and transportation, and logistics. For more information about Trimble (NASDAQ: TRMB), visit: www.trimble.com.