Western Australia's Forest Products Commission (FPC) Adopts Trimble Forestry Connected Forest™ Xchange (CFX)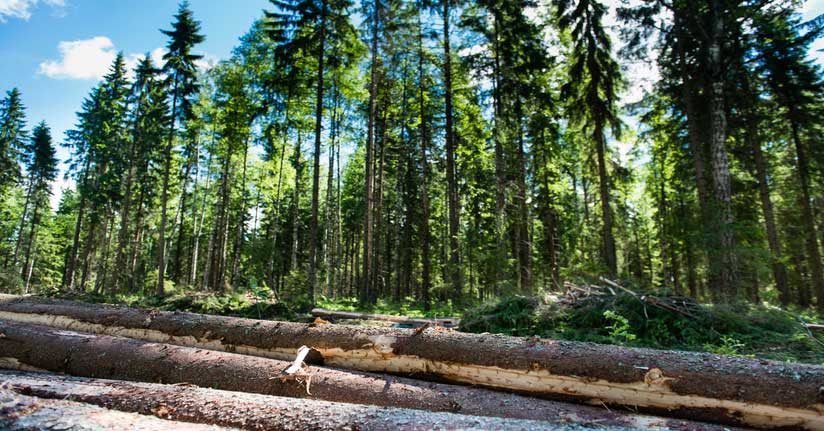 Trimble Forestry is pleased to announce that Western Australia's Forest Products Commission (FPC) has successfully implemented mobile paperless docketing, with a Connected Forest™ Xchange (CFX)-powered docket-sharing portal.
"The Trimble team tailored Mobile Builder and CFX to our local requirements enabling us to eliminate the paper-based delivery tracking process from our supply chain," said Tim Maling, FPC Project Manager for Innovation. "The resulting solution has freed our staff from manual entry of delivery notes, and provided our contractors and customers greater visibility of their loads both in transit and after delivery."
Previously, FPC recorded log deliveries using paper dockets, called DNotes, in the field. The DNotes were manually keyed into FPC's accounting system. Trimble's SaaS solution has reduced this administrative burden, improved data accuracy, sped up approval processes for payments to contractors, and provided near real-time visibility into loads throughout the chain-of-custody from harvest to mill. The paperless docketing app can be accessed using both iOS or Android devices.
"Our solution has been customized for FPC to provide GPS-driven selection fields, on-screen signatures, checks and approvals for chain of custody, and docket data sharing with relevant contractors and customers within the FPC supply chain," explained Dan Turkington, the client service manager for Trimble Forestry supporting Trimble customers in the Asia Pacific region. "It works whether or not Internet connectivity is available, and is simple and intuitive for the user."
Trimble Forestry's CFX solution has been adopted for use by major forestry companies on three continents. The ability to provide visibility into supply chain transactions is allowing forest companies around the globe to more optimally move products from forest to customer.
To learn more about Trimble's Connected Forest solutions and CFX, visit forestry.trimble.com, email forestrysales@trimble.com or call our office in Rotorua, New Zealand at +64 7348 0308.
About Forest Products Commission (FPC)
FPC is responsible for the sustainable management and development of Western Australia's forest products industry, using plantation, sandalwood and native forest products on land owned or leased by the State. The FPC is committed to assisting the forest industry to support the employment of more than 6,000 Western Australians working in timber-related industries, including forest management, harvesting, primary processing and manufacturing.
About Trimble's Forestry Division
Trimble's Forestry Division offers SaaS and enterprise software to improve the productivity and sustainability of the world's most recognized integrated forest product companies, forest managers, conservation organizations, government departments, finished product manufacturers, and the partners that connect the global forest supply chain. Trimble's Connected Forest™ solutions manage the full raw materials lifecycle of planning, planting, growing, harvesting, transporting, and processing. For more information, visit forestry.trimble.com.
About Trimble
Trimble is transforming the way the world works by delivering products and services that connect the physical and digital worlds. Core technologies in positioning, modeling, connectivity, and data analytics enable customers to improve productivity, quality, safety, and sustainability. From purpose-built products to enterprise lifecycle solutions, Trimble software, hardware, and services are transforming industries such as agriculture, construction, geospatial and transportation, and logistics. For more information about Trimble (NASDAQ: TRMB), visit: www.trimble.com.