View Trimble Forestry and Esri Webinar on Collaborative Efforts and the Chemical Application Management Solution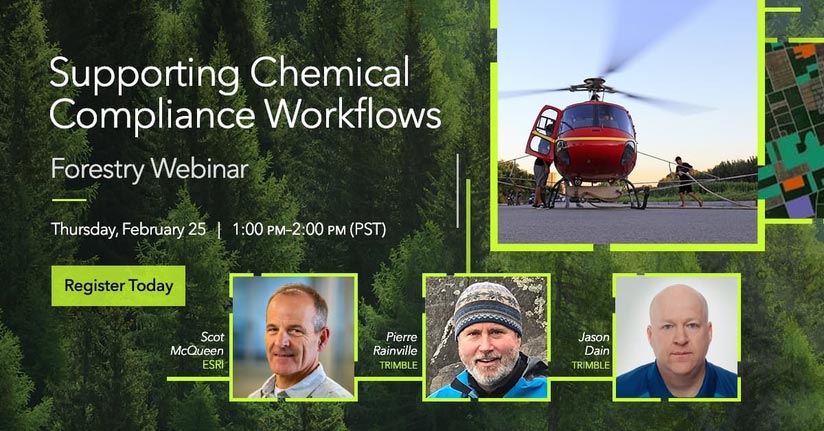 Please view YouTube recording of the Webinar here: https://youtu.be/LFdOi3wSFQs
Background:
Who: Esri and Trimble Forestry will conduct the webinar; anyone in the forest industry or chemical application field is invited to participate.
What: Simplify data management and visualization with ArcGIS and Trimble's Connected Forest™
Whether new or a current user of Esri's ArcGIS and/or Trimble's Connected Forest suite of products, today's webinar will show you how to use the two services together to maximize the value of timber assets, reduce costs, and improve forest management using new integration capabilities.
Specifically, we will demonstrate how to
Seamlessly integrate between ArcGIS and Trimble Connected Forest™.
Access data and improve mobile workflows for the field.
Perform GIS-related tasks that support improved business decisions.
In addition, there will be a demonstration of a new product, the Chemical Application Manager, that is a great example of the new types of products and services you can expect to see more of in the future.