Trimble Forestry Receives ArcGIS Adoption Award at 2021 ESRI Partner Conference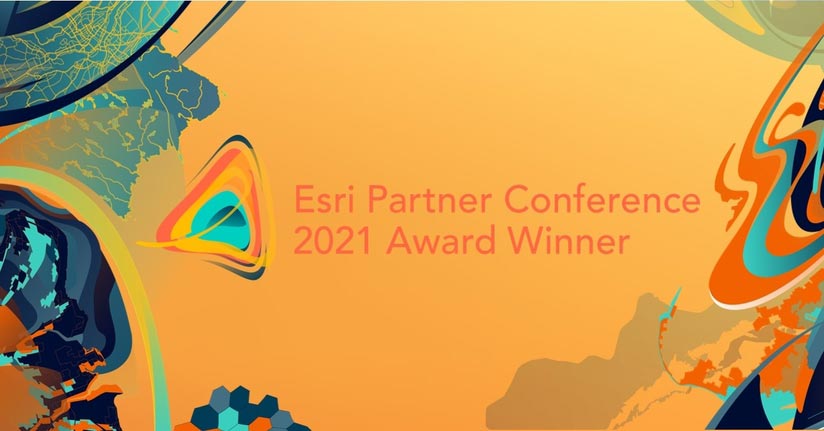 Trimble Forestry is pleased to have been recognized at the 2021 Esri Partner Conference for exceptional achievement using GIS at the Esri Partner Conference. Trimble Forestry received the ArcGIS Adoption Award for demonstrating highly aligned solutions built with the ArcGIS system.  
Trimble Forestry is integrating the ArcGIS system with its Connected Forest™ portfolio, enabling forestry companies around the globe to improve forest management, automate workflows, and make smart decisions from harvest to mill.  
The Esri Partner Conference was held virtually on March 15–17, 2021. During this annual gathering, organizations in the Esri partner community collaborate and network, hear about Esri's vision and new opportunities, build business relationships, learn from Esri experts, exchange ideas, discover the latest technology releases, and make plans for growing their businesses. To learn more about the Esri Partner Network, visit go.esri.com/EsriPartnerNetwork.
To learn more about Trimble Forestry's Connected Forest solutions, email forestrysales@trimble.com or call Trimble Forestry sales at 888-443-4241 in North America. To find a local contact number outside of North America, visit forestry.trimble.com/contact-us.
About Esri 
Esri, the global market leader in geographic information system (GIS) software, location intelligence, and mapping, helps customers unlock the full potential of data to improve operational and business results. Founded in 1969 in Redlands, California, USA, Esri software is deployed in more than 350,000 organizations globally and in over 200,000 institutions in the Americas, Asia and the Pacific, Europe, Africa, and the Middle East, including Fortune 500 companies, government agencies, nonprofits, and universities. Esri has regional offices, international distributors, and partners providing local support in over 100 countries on six continents. With its pioneering commitment to geospatial information technology, Esri engineers the most innovative solutions for digital transformation, the Internet of Things (IoT), and advanced analytics. Visit us at esri.com.
About Trimble's Forestry Division
Trimble's Forestry Division offers SaaS and enterprise software to improve the productivity and sustainability of the world's most recognized integrated forest product companies, forest managers, conservation organizations, government departments, finished product manufacturers, and the partners that connect the global forest supply chain. Trimble's Connected Forest™ solutions manage the full raw materials lifecycle of planning, planting, growing, harvesting, transporting, and processing. For more information, visit forestry.trimble.com.
About Trimble
Trimble is transforming the way the world works by delivering products and services that connect the physical and digital worlds. Core technologies in positioning, modeling, connectivity, and data analytics enable customers to improve productivity, quality, safety, and sustainability. From purpose-built products to enterprise lifecycle solutions, Trimble software, hardware, and services are transforming industries such as agriculture, construction, geospatial and transportation, and logistics. For more information about Trimble (NASDAQ: TRMB), visit: www.trimble.com.