Trimble Forestry Announces New Version of Its Popular Land Resource Manager (LRM) Platform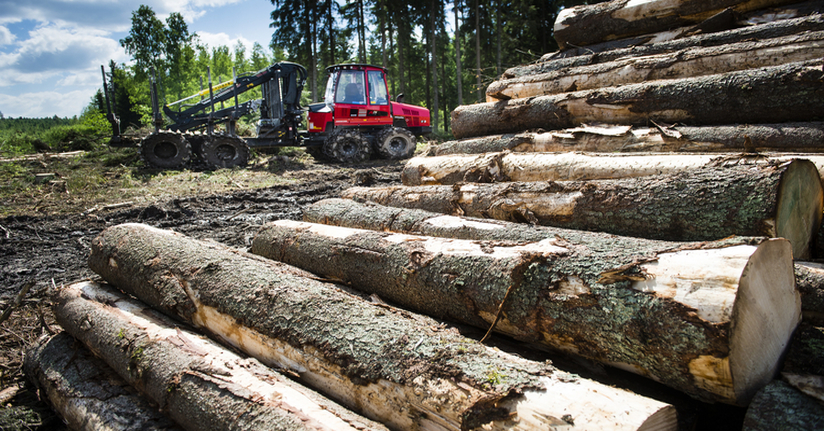 LRM 4.4 Extends Use to the Field and 
                                                         Leverages Powerful new Esri Mapping Tools
Today's complex issues of managing forest require managers to have access to key data whether in the office, at home, in the field, or between job sites, and whether they are using their desktop computer, laptop, iPad, or smartphone. As part of a commitment to 'Deliver the Connected Forest', Trimble Forestry has reimagined its popular Land Resource Manager (LRM) software to make it accessible any place, on any device, with upgraded tools to access data and maps, query, edit, print, and export reports for both staff and external parties. 
LRM 4.4 also represents a significant upgrade in spatial technology. Powered by Esri, LRM 4.4 delivers advanced GIS web-based capabilities, including the ability to perform analytics using ArcGIS Insights or Dashboards and to publish or share maps using ArcGIS Online. User-friendly interfaces and the convenience of web access make LRM available in the field or office by business users and experts. 
"The ability to access LRM from any mobile device, particularly its newer, more powerful mapping functions, makes it a valued solution for forestry operations throughout the world," said Kevin Toohill, general manager of Trimble Forestry. 
LRM 4.4 is built on a cloud-forward architecture, which allows users to migrate to either private- or public-hosting environments. This technology can facilitate the management of complex regulatory processes, such as the application of herbicides and pesticides. "The platform can be used, for example, to make public announcements to neighbors about planned activities, in a timely manner, and with the use of precise maps," added Toohill.  
Existing customers can upgrade to LRM 4.4 without an extensive migration process. The software uses current configuration settings on the web and mobile platforms, making it easy to gain access to the new features. It's also simple to add additional users since the existing settings are available automatically.  All existing customers can download LRM 4.4 today. Detailed release notes and download links are available within the "What's New" section of LRM.  For additional support or questions, please email  LRMsupport@trimble.com or call 1-888-443-4241.
To learn more about LRM 4.4, visit forestry.trimble.com or call 1-888-443-4241 to request a demonstration. 
About LRM:  
Land Resource Manager (LRM) is a configurable and spatially-enabled platform that manages both land and forest assets and activities. LRM can be deployed as a desktop, web, or mobile application and leverages the power of ESRI technology.
About Trimble's Forestry Division 
Trimble's Forestry Division offers SaaS and enterprise software to improve the productivity and sustainability of the world's most recognized integrated forest product companies, forest managers, conservation organizations, government departments, finished product manufacturers, and the partners that connect the global forest supply chain. Trimble's Connected Forest™ solutions manage the full raw materials lifecycle of planning, planting, growing, harvesting, transporting, and processing. For more information, visit forestry.trimble.com.
About Trimble 
Trimble is transforming the way the world works by delivering products and services that connect the physical and digital worlds. Core technologies in positioning, modeling, connectivity, and data analytics enable customers to improve productivity, quality, safety, and sustainability. From purpose-built products to enterprise lifecycle solutions, Trimble software, hardware, and services are transforming industries such as agriculture, construction, geospatial and transportation, and logistics. For more information about Trimble (NASDAQ:TRMB), visit:  www.trimble.com.