Louisiana Pacific to Use Trimble's Connected Forest™ Xchange (CFX) to Improve Supply Chain Visibility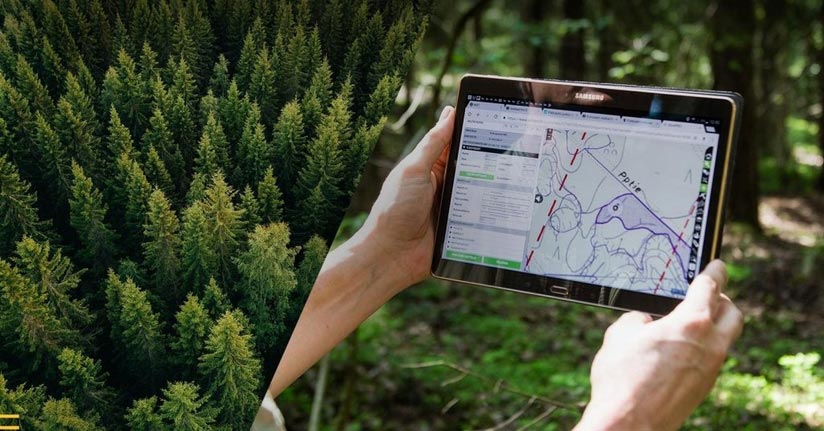 Trimble Forestry's Connected Forest Xchange (CFX), a collaborative cloud solution designed to provide supply chain visibility in real-time, will be deployed by Louisiana-Pacific Corporation (LP Building Solutions, NYSE: LPX), known as LP, in North America.
Leveraging CFX's application programming interfaces (API), LP will publish load data from disparate internal systems to the centralized CFX portal. This will facilitate internal analysis of load data being received at the company's mill sites and allow the company to extend visibility to supply chain partners. The CFX portal will help LP to reconcile load data quickly, identify inefficiencies within the system, and ensure fast and accurate payment to its valued contract community.
Trimble Forestry's CFX solution has been adopted for use by companies on three continents. The ability to provide visibility into supply chain transactions is allowing timber to move more optimally and securely from forest to customer.
"With our Connected Forest portfolio, we are transforming the forest industry from fragmented and inefficient to a coordinated, optimized and flexible supply chain from harvest to delivery," said Kevin Toohill, General Manager, Trimble Forestry.
To learn more about Trimble Forestry's Connected Forest solutions, email forestrysales@trimble.com or call Trimble Forestry sales at 888-443-4241 in North America. Trimble Forestry has sales offices around the world. To find a local contact number outside of North America, visit: forestry.trimble.com/contact-us.
About LP Building Solutions
As a leader in high-performance building solutions, Louisiana-Pacific Corporation (LP Building Solutions, NYSE: LPX) manufactures engineered wood building products that meet the demands of builders worldwide. Its extensive offerings include innovative and dependable building products and accessories, such as LP® SmartSide® Trim & Siding, LP Structural Solutions portfolio (LP WeatherLogic® Air & Water Barrier, LP Legacy® Premium Sub-Flooring, LP® TechShield® Radiant Barrier, LP® FlameBlock® Fire-Rated Sheathing and more), oriented strand board (OSB), LP® TopNotch® Sub-Flooring, LP® Outdoor Building Solutions®, and LP Elements® Performance Fencing. In addition to product solutions, LP provides industry-leading services and warranties. Since its founding in 1972, LP has been Building a Better World™ by helping customers construct beautiful, durable homes. Headquartered in Nashville, Tennessee, LP operates 26 plants across the U.S., Canada, Chile, and Brazil. For more information, visit: LPCorp.com.
About Trimble's Forestry Division
Trimble's Forestry Division offers SaaS and enterprise software to improve the productivity and sustainability of the world's most recognized integrated forest product companies, forest managers, conservation organizations, government departments, finished product manufacturers, and the partners that connect the global forest supply chain. Trimble's Connected Forest™ solutions manage the full raw materials lifecycle of planning, planting, growing, harvesting, transporting, and processing. For more information, visit: forestry.trimble.com.
About Trimble
Trimble is transforming the way the world works by delivering products and services that connect the physical and digital worlds. Core technologies in positioning, modeling, connectivity, and data analytics enable customers to improve productivity, quality, safety, and sustainability. From purpose-built products to enterprise lifecycle solutions, Trimble software, hardware, and services are transforming industries such as agriculture, construction, geospatial and transportation, and logistics. For more information about Trimble (NASDAQ: TRMB), visit: www.trimble.com.