Green Diamond Selects Trimble's Connected Forest™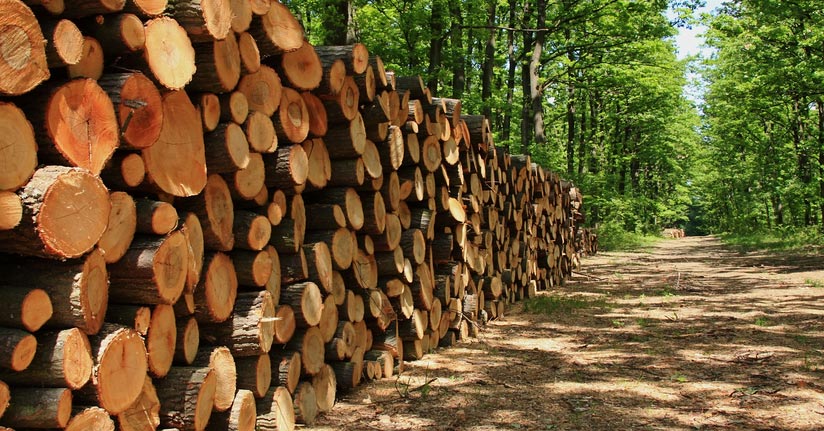 Green Diamond Resource Company has selected Trimble Forestry's Log Inventory & Management System (LIMS) and Connected Forest Xchange (CFX) for its U.S. operations.
"We looked at other solutions in the marketplace and there was nothing comparable to what we found with Trimble Forestry. Through extensive due diligence and requirements definition we became very comfortable with this industry-leading solution," said Craig Richmond, Project Manager for Information Technology, Green Diamond Resources Company. 
Green Diamond will use LIMS, a log accounting and contracting system that provides management control over all phases of timberland, woodland, yard, and mill operations. The Green Diamond installation will include the WeighWiz module for attended or unattended weigh scale operations and LabWiz for verifying load quality. In addition, Green Diamond will use Trimble Forestry's Connected Forest Xchange (CFX) mobile ticketing application. CFX speeds revenue collection, ticket reconciliation, and payment processing through electronically reconciled and validated records.
"We are pleased our Connected Forest solutions will help Green Diamond in its commitment to be good stewards of the vibrant, working forests they sustainably manage," said Kevin Toohill, general manager of Trimble Forestry.  
To learn more about Trimble Forestry's Connected Forest solutions, email forestrysales@trimble.com or call Trimble Forestry sales at 888-443-4241 in North America. Trimble Forestry has sales offices around the world. To find a local contact number outside of North America, visit: forestry.trimble.com/contact-us.
About Green Diamond Resource Company
Green Diamond Resource Company is a privately held forest products company with roots dating back to 1890. Today, the company owns working forest lands in Washington, Oregon, Montana, and California. A subsidiary, Green Diamond Management Company, provides forest management services in the U.S. South and West. All lands owned and managed by Green Diamond are independently audited and certified for sustainable forest management. More information about Green Diamond's environmental leadership may be found at www.greendiamond.com.
About Trimble's Forestry Division
Trimble's Forestry Division offers SaaS and enterprise software to improve the productivity and sustainability of the world's most recognized integrated forest product companies, forest managers, conservation organizations, government departments, finished product manufacturers, and the partners that connect the global forest supply chain. Trimble's Connected Forest™ solutions manage the full raw materials lifecycle of planning, planting, growing, harvesting, transporting, and processing. For more information, visit: forestry.trimble.com.
About Trimble
Trimble is transforming the way the world works by delivering products and services that connect the physical and digital worlds. Core technologies in positioning, modeling, connectivity and data analytics enable customers to improve productivity, quality, safety, and sustainability. From purpose-built products to enterprise lifecycle solutions, Trimble software, hardware, and services are transforming industries such as agriculture, construction, geospatial and transportation, and logistics. For more information about Trimble (NASDAQ: TRMB), visit: www.trimble.com.