Coillte Selects Trimble Forestry's Connected Forest™ Logistics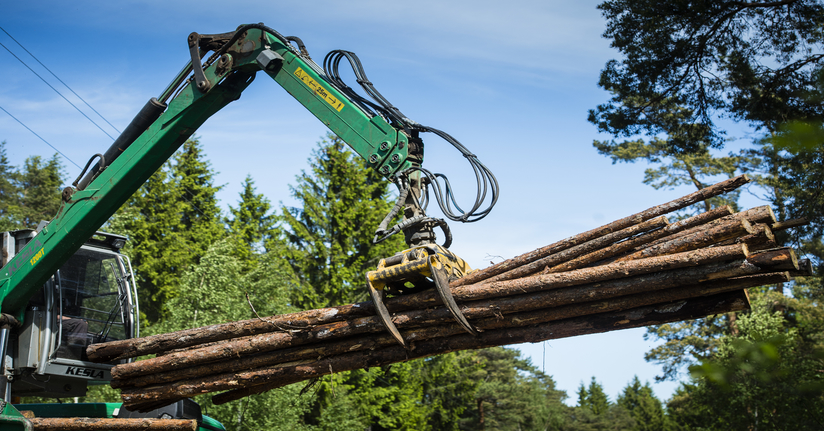 Trimble Forestry is pleased to announce that Ireland's state-owned forest company, Coillte, has selected Trimble's Connected Forest™ Logistics solution to provide Transport Planning Management services for its timber deliveries across Ireland. The selection extends the strategic partnership between Coillte and Trimble for a further five-year term.
"Since November 2018, Coillte has been working through a rigorous public procurement procedure
and we are now happy to announce that we have concluded the tender process and selected Trimble
Forestry as the best-in-class technology provider for Transport Planning Management services," said Des Phelan, Coillte Distribution Manager.
Today's announcement is an extension of Coillte and Trimble Forestry's long-standing partnership. Coillte's Forest Management System (FMS) is based on Trimble's Connected Forest™ portfolio, specifically the land and business enterprise solutions. Trimble's Connected Forest™ components enhance operational visibility to support optimization of Coillte's Land, Supply and Settlements process for timber growing and supply activities.
Trimble's Connected Forest™ enables better decision-making at every step of the forest to mill process, from land acquisition through product delivery. As part of the Connected Forest™, Trimble's enterprise Forest Management Solution helps organizations analyze options and priorities, optimally allocate resources, track progress and report the information to management level.
About Coillte
Coillte is Ireland's State-owned Forest Company based in Newtown Mount Kennedy, Ireland, a commercial company operating in forestry, land-based businesses, renewable energy and panel products. The company employs approximately 1,000 people and was established in 1988. Coillte owns over 445,000 hectares of land, about 7 percent of the land cover of Ireland. The company harvests approximately 2.7 million cubic meters of timber annually and is the major supplier of raw material to the Irish wood products industry.
About Trimble's Forestry Division
Trimble's Forestry Division offers land, forest and fiber management solutions that improve the productivity and operations for some of the world's most recognized integrated forest product companies, forest landowners, timberland investment, conservation, state, and federal departments as well as international food processing companies involved in environmental, social and economic land management. The Connected Forest™ solutions manage the full raw materials lifecycle of planning, planting, growing, harvesting, transporting and processing. For more information, visit https://forestry.trimble.com.
About Trimble
Trimble is transforming the way the world works by delivering products and services that connect the physical and digital worlds. Core technologies in positioning, modeling, connectivity and data analytics enable customers to improve productivity, quality, safety, and sustainability. From purpose-built products to enterprise lifecycle solutions, Trimble software, hardware, and services are transforming industries such as agriculture, construction, geospatial and transportation, and logistics. For more information about Trimble (NASDAQ: TRMB), visit: www.trimble.com.