Conference Agenda:
View conference agenda and schedule of events>>
After 4 long years, we are happy to announce that we will host our next Trimble Forestry User Conference (TF-UC2023) in beautiful Nashville Tennessee, May 24-26, 2023!
Join Rob Painter, CEO, Trimble, to learn about what's next for Trimble. Attendees will get an exclusive look into Trimble's Connect and Scale strategy and our digital transformation efforts. Join us to learn about how these strategies mean greater success for our partners, customers and users.  Rob's keynote speech will be at 10:00am Thursday, May 25th.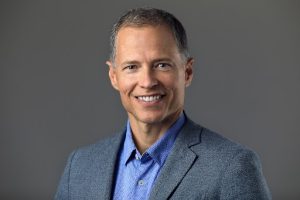 Trimble is proud to offer the Connected Forest™ and bring together our product portfolio and more to TF-UC2023 so everyone can learn about best practices and exciting innovations within the Forest Industry.
If you're interested in advancing your knowledge of Trimble solutions and learning from peers with many years of experience, this conference is for you!  TF-UC2023 starts with a welcome  reception on May 23rd from 6:00-9:00 PM CDT.  Conference begins on May 24th with breakfast at 8:00 AM CDT and ends on May 26th at 12:00 PM CDT.
Forestry User Conference Brochure
We look forward to seeing you in Nashville !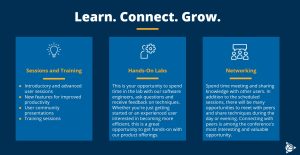 Conference Registration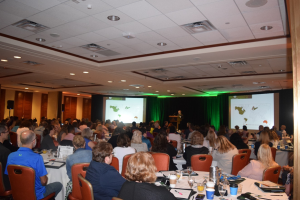 Hotel Reservations
The Sonesta Nashville Airport is the host hotel for Trimble Forestry's 2023 User Conference. Confirm your reservation by the cutoff date April 24, 2023 at this link:
Reserve Trimble Forestry 2023 User Conference Accommodations
Alternately, call 1-800-766-3782 and mention the conference name to obtain the group rate. Conference attendees are responsible for payment of their own rooms. A credit card guarantee is required. Keith Glad is the Group Reservations Coordinator.

Sessions and Training
Introductory and advanced user sessions
New features for improved productivity
User community presentations
Training sessions
Opportunity to schedule one-on-one sessions with Trimble Forestry experts
Hands-on Lab Environments
We will have lab environments running throughout the conference this year. This is your opportunity to spend time in the lab with our software engineers, ask questions and receive feedback on techniques. Whether you're just getting started with Trimble solutions or an experienced user interested in becoming more efficient, this is a great opportunity to get hands-on with our product offerings.
Networking
Spend time meeting and sharing knowledge with other users over the course of three days. In addition to the scheduled sessions, there will be many opportunities to meet with peers and share techniques informally during the day or evening. As many who have attended our previous conferences can attest, the many conversations and opportunities to share knowledge with peers can be among the conference's most interesting and valuable aspects.
For more information contact:
Michael Townes
Director of Sales – North America
Forestry Division1-689-245-6856 Mobile
Email: michael_townes@trimble.com
Jeff Widmer
Senior Business Consultant
Office: 604-249-2120
Mobile: 360-201-5517
EMail: jeff_widmer@trimble.com