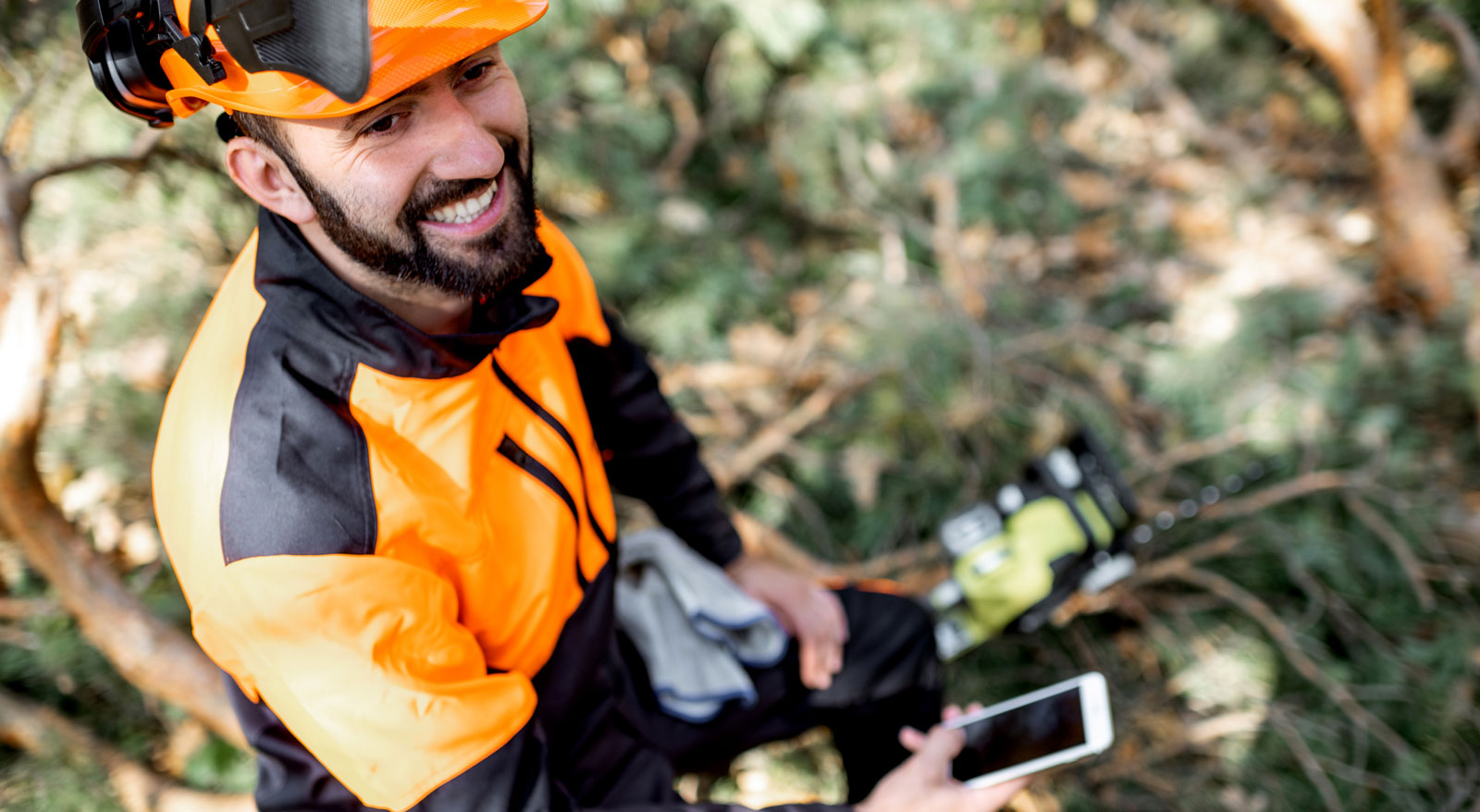 Eliminate paper. Improve productivity. Maintain compliance. Be good neighbors!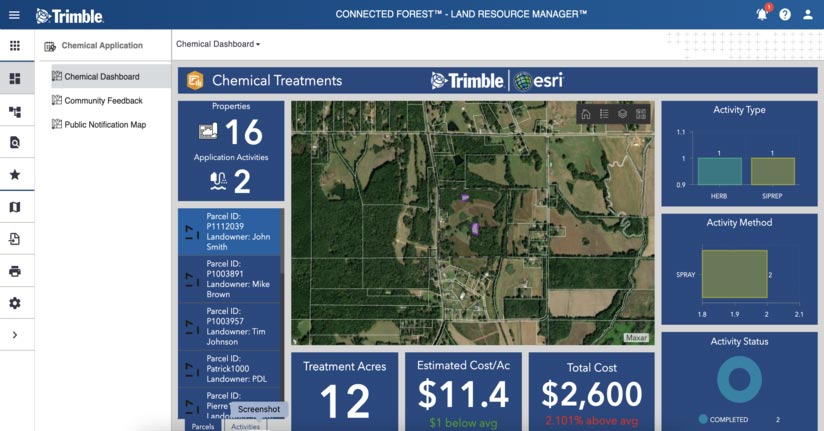 CAM is designed to eliminate the often overwhelming amount of calls, emails, spreadsheets and communications previously required into a single online system designed to track all current and historical chemical activity. The CAM solution makes every step of the process easier. It is designed to help ensure that forest companies maintain full compliance with regulatory requirements, are good neighbors in their communities, and manage all necessary chemical applications safely, transparently, and efficiently.
What is CAM?

CAM has three components: a web portal, a mobile application, and a web-map interface to make it easy to plan, track and manage chemical activity. It is available as a stand alone solution, or it can be integrated with Land Resource Manager (LRM), a Trimble Forestry software used to manage forest assets.
How does CAM work?
CAM leverages Esri technology to provide a web-based mapping interface that is accessible on mobile and desktop for geographically defining and planning a chemical application and recording work performed. The app provides an interface for public notifications, comment periods and re-entry interval-related issues. A web portal allows managers to plan and manage costs, assign application crews and share information to specific audiences. Contractors and employees can access and manage workflow information from the field, noting weather concerns, active ingredients and work progress. Field data can be gathered using the app with or without internet connectivity, and the data then syncs automatically as soon as the device is within range.
How to Try
1. Register for the CAM SaaS app here. View YouTube Video on how to register. You will be given a 21 day subscription for five users.
2. Download the Trimble Forestry Mobile app from one of the links below. Once downloaded, open the app, accept the agreement and tap Settings. Tap Server Configuration and select CAM from the list. Tap the checkmark to save. Please view YouTube Video on how to install.
3. Log into the mobile app using the same username/password as you use for the CAM SaaS app.
4. Go to our forestry page https://forestry.trimble.com/solutions/cfforest/ to find more information and download the CAM datasheet
How to Buy
At the end of your free subscription, you will receive an email with instructions on how to purchase a yearly subscription in User Administration after you log into the CAM SaaS app.